Festival@First 8 marks the return of Theatre@First's summer short play festival after a five-year hiatus! Fractured Fairy Tales will present nine creative variations on fairy tale themes, chosen from almost 300 submissions from all over the world. Don't miss a night of princes and princesses, witches and animals, magic and laughter, and the occasional monster under the bed. Contains mature themes and language.
Performance Schedule
Performances will take place at The Unity Church of God, 6 William St., Somerville (Davis Square). For more information please email festival@theatreatfirst.org.
| | | |
| --- | --- | --- |
| Friday | July 31 | 8:00pm |
| Saturday | August 1 | 2:00pm (matinee) |
| Saturday | August 1 | 8:00pm |
| Thursday | August 6 | 8:00pm |
| Friday | August 7 | 8:00pm |
| Saturday | August 8 | 8:00pm |
Buy Tickets
Buy tickets online using the button below, or reserve tickets using our Tickets page.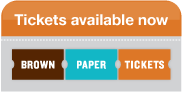 ---
The Plays
Hansel & Gretel, by Jenn Dlugos & Charlie Hatton

Director:
Nick Bennett-Zendzian
What if Hansel & Gretel got lost in Boston instead of the woods?
Hansel...........Andy Lebrun
Gretel...........Jeanette Jarvis
Witch...........Jenny Gutbezahl
Ensemble...........Brian Edgar
---
The Soul of a Magical Unicorn, by Jaclyn Grogan

Director:
Jess Viator
When the Magical Unicorn's soul doesn't help Lance in the way he expected, he threatens to sell it on Craigslist.
Unicorn...........Elizabeth McIntyre
Lance...........Richie DeJesus
---
Charming, by Mark Harvey Levine

Director:
Mare Freed
Rehearsal Assistant:
Jay Sekora
The third date's the charm for a single prince to awaken to who he really is inside.
Matthew...........Brian Rust
Jennifer...........Vickie Wu
---
The Sunshower Bride, by Maggie Lee

Director:
Brigid Battell
Whenever the sun shines as the rain falls, a Fox marries a Tiger...or does she?
Miranda...........Kelly Gainor
Ryan...........Ervin Melara
Chad...........Eric Cheung
---
Fairy Tale Etiquette or Something Like It, by Annie Hochheiser

Director:
Shelley MacAskill
Rehearsal Assistant:
Lisa Sturgeon
Princess Cordelia has been waiting six years for her true love to rescue her from her locked tower. Instead, she gets Prince Jack.
Cordelia...........Nicole Jones
Jack...........Andy Lebrun
---
Fairy Tale, by Chris Lockheardt

Director:
Joye Thaller
Rehearsal Assistant:
Ala Solsvig
Three sisters tell stories as a means of explaining and coping with what is going on in their household in this surreal piece.
Alice...........Annie Hochheiser
Cindy...........Anna Muench
Belle...........Jackie Freyman
---
Losing It, by Kelly Dwyer

Director:
Amy Bennett-Zendzian
Rehearsal Assistant:
Ashley Rose
A grad student in women's studies interviews three classic Disney princesses about a sensitive subject.
Graduate Student...........Kate Peterson
Snow White...........Cari Keebaugh
Cinderella...........Nicole Jones
Aurora...........Elizabeth Leonard
---
My Monster and Me, by Natalie Osborne

Director:
Mike Haddad


A ten-year-old girl has some real talk with the monster who has been living in her closet.

Mom...........Rose Martin
Lila...........Anna Muench
Monster...........Brian Edgar
---
Just Right... For Murder!, by Evan Turissini

Director:
Mindy Klenoff
Rehearsal Assistant:

Tegan Kehoe




In a noir-themed, pun-ridden comedy, Goldilocks is approached by the Big Bad Wolf to investigate a case.

Goldilocks...........Annie Hochheiser
Big Bad Wolf...........Eric Cheung
Humpty Dumpty...........Matt Ringel
Papa Bear...........Brian Edgar
Mama Bear...........Rose Martin
Baby Bear...........Richie DeJesus
---
Crew
| | | |
| --- | --- | --- |
| Festival Producer | ..... | Caitlin Mason |
| Festival Director | ..... | Amy Bennett-Zendzian |
| Assistant Festival Director | ..... | Mike Haddad |
| Technical Director | ..... | James Scheffler |
| Set Designer | ..... | Nellie Farrington |
| Sound Designer | ..... | Brad Smith |
| Costume Designer | ..... | Emily Rosser |
| Props Designer | ..... | Brigid Battell |
| Stage Manager | ..... | Katie Aasland |
| House Manager | ..... | Liz Salazar |