Tickets for Upcoming Shows
Tickets
Stop Kiss is set in New York City in the late 1990s. Sara is starting a new life; Callie is stuck in a rut. Their friendship leads them both to explore new possibilities, and ultimately to romance. But when their first date is interrupted by tragedy, Callie must decide whether she is finally ready to make a true commitment.
Performances: Sept 23–Oct 1, 2016
Ticket Prices:
Adults – $15
Students and Seniors (62+) – $12
Group discounts are available for 8 people or more – email
groups@theatreatfirst.org
Saturday, Sept 24 is Q&A Night!
Kareem Khubchandani, the Mellon Bridge Assistant Professor of Drama, Dance, and Women's, Gender, and Sexuality Studies at Tufts University, will be joining us for a Q&A session after the performance. Kareem holds a Ph.D. in Performance Studies from Northwestern University, and previously served as the inaugural Embrey Foundation Postdoctoral Fellow at the Center for Women's and Gender Studies at the University of Texas at Austin. His research and teaching interests include dance studies, queer nightlife, South Asian diaspora, global queer politics, performance ethnography, critical race studies, masculinity and femininity, and drag.
Buy Tickets in Advance at Brown Paper Tickets!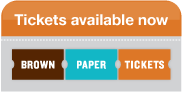 If you would like to reserve your tickets now and pay at the door, please use the form below. Tickets at the door may be purchased with cash or a major credit card.